If I Forget - ePublication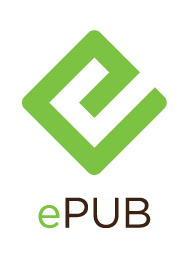 THE STORY: In the final months before 9/11, liberal Jewish studies professor Michael Fischer has reunited with his two sisters to celebrate their father's seventy-fifth birthday. Each deeply invested in their own version of family history, the siblings clash over everything from Michael's controversial scholarly work to the mounting pressures of caring for an ailing parent. As destructive secrets and long-held resentments bubble to the surface, the three negotiate—with biting humor and razor-sharp insight—how much of the past they're willing to sacrifice for a chance at a new beginning. IF I FORGET tells a powerful tale of a family and a culture at odds with itself.
"…passionate and provoking…Irritable and animated, the Fischers come vibrantly alive in [Levenson's] funny, bruising, searching voice…IF I FORGET speaks to both the head and the heart." —NY Times. "…a trenchant depiction of American Jewish identity at a crossroads…IF I FORGET is ambitious and often very funny. It has the sparky intracultural conflict of Joshua Harmon's Bad Jews, the propertied-socialist guilt of Tony Kushner's iHo, the looming family dread…of Stephen Karam's The Humans and Tracy Letts's August: Osage County. …[Levenson] gives us a lot to talk about, and a play to remember." —Time Out NY. "…one of those rare family dramas in which you believe that the characters are actually related to one another. The interpersonal dynamics will ring bitterly true for anyone who's ever fought with a sibling…and the emotional and physical toll of caring for an infirm parent is rendered with heartbreaking poignancy. The play also blends its complex political and personal themes in uncommonly skillful fashion…[IF I FORGET] rings with stunning emotional truth."—The Hollywood Reporter.