52nd to Bowery to Cobble Hill, in Brooklyn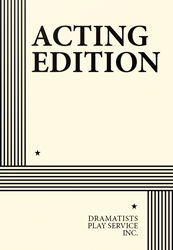 One Act, Short Play
2 women
Total Cast: 2, ISBN-13: 978-0-8222-3559-0


MIN. PERFORMANCE FEE: $40 per performance.
THE STORY: Halle hails a taxi after a party, when Alison, her aggressively bubbly friend, pushes into the cab too. It's clear Halle didn't want to ride with her, but she puts up with it until Alison asks if she's mad at her, so Halle comes right out and tells her "I just don't like you very much."