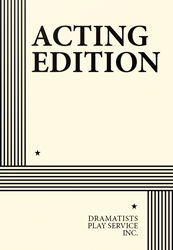 One Act, Short Play
1 man, 3 women
Total Cast: 4, ISBN-13: 978-0-8222-3559-0


MIN. PERFORMANCE FEE: $55 per performance.
THE STORY: A week after being drugged and raped at a frat party, Molly brings home a drunken man from another party. She doesn't know him. She doesn't know who raped her. But she plans to exact her revenge on him.