Oriflamme
(Included in the volume DESIRE – SIX ONE-ACT PLAYS)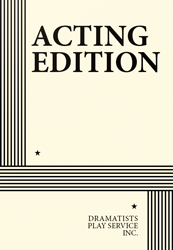 based on the short story by Tennessee Williams
THE STORY: Oriflamme (noun): A red or scarlet banner; a knight's standard; a rallying principle…Sickly Anna Kimball, on her final day, reaches out for, and becomes, all of these.
"…You can hear Tennessee Williams's dramatis personae echoing through this evening of one-acts…" —New Yorker. "[DESIRE] is rife with agonized sexual longing, trembling Southern belles and spasms of violence…Most American playwrights working today owe some debt to Williams; it's a pleasure, even inspiring, to see six give back." —Time Out NY.