You Lied to Me About Centralia
(Included in the volume DESIRE – SIX ONE-ACT PLAYS)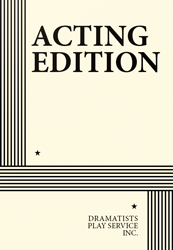 based on the short story "Portrait of a Girl in Glass" by Tennessee Williams
THE STORY: Jim, the Gentleman Caller, leaves the Wingfields' disastrous dinner party to meet his fiancée Betty's train. The evening won't turn out the way either of them expected.
"…You can hear Tennessee Williams's dramatis personae echoing through this evening of one-acts…" —New Yorker. "[DESIRE] is rife with agonized sexual longing, trembling Southern belles and spasms of violence…Most American playwrights working today owe some debt to Williams; it's a pleasure, even inspiring, to see six give back." —Time Out NY.