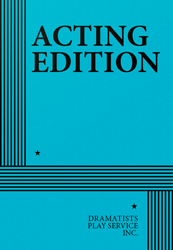 Inspired by Henry Becque's La Parisienne
THE STORY: Set in Washington, D.C., where powerful friends are the only kind worth having, the story follows Chloe, a socialite armed with charm and wit, coming to terms with politics, her past, her marriage, and an uncertain future. Dark humor and drama collide at this pivotal moment in Chloe's life, and in our nation's, when the truth isn't obvious and the stakes couldn't be higher.
"[THE PARISIAN WOMAN] makes for dishy entertainment. …politics are in Willimon's wheelhouse. …a behind-the-scenes peek into what people in Washington think." —NY Daily News. "Willimon has a good sense of the political game-playing involved, and salts [the play] skillfully with topical gags…and wisecracks about lawyers." —Village Voice. "[Willimon] succeed[s] at revealing that D.C. politics is one of those places in America in which the word 'corrupt' qualifies as a compliment. …Willimon is having his fun with his material. Devious fun, of course." —TheClydeFitchReport.com. "…[a] surprising play about power, privilege, and manipulation in modern-day Washington, D.C. …[It's] thoroughly engaging, keeping us on our toes and leaning in. …brilliance [is] stitched into every bit of wordplay. THE PARISIAN WOMAN is best left to be discovered for its twists and turns…" —FrontMezzJunkies.com.