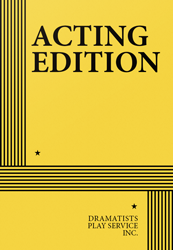 One Act, Short Play
1 man, 1 woman
Total Cast: 2, ISBN-13: 978-0-8222-3926-0


FEE: $40 per performance.
THE STORY: Mary and Joseph are a pair of 5-year-olds playing with a doll. But before they can start, they'll need to debate gender stereotypes, the relative merits of Christmas versus Hanukkah, the nature of God, and what it means to have two dads.