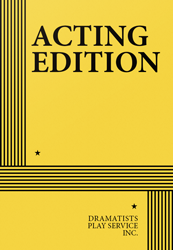 One Act, Short Play
2 men
Total Cast: 2, ISBN-13: 978-0-8222-3926-0


FEE: $40 per performance.
THE STORY: Linus is a cat who's seen it all. Murray is a young dog, who's newly adopted and neurotic. They share a yard, but can they get past the antiquated idea that they are mortal enemies and become friends? Can they be more than friends?