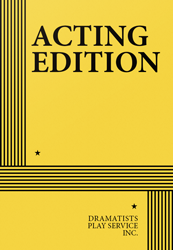 One Act, Short Play
2 men
Total Cast: 2, ISBN-13: 978-0-8222-3926-0


FEE: $40 per performance.
THE STORY: Stewart and Patrick are roommates who agreed: No pets. So when Stewart comes home to find Patrick cuddling a kitten named Mr. Squiggy, he says the cat has to go. But Mr. Squiggy isn't going anywhere. In fact, he's already taken over Patrick's mind.