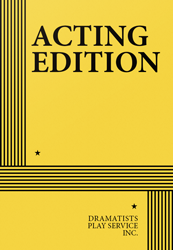 One Act, Short Play
2 women
Total Cast: 2, ISBN-13: 978-0-8222-3926-0


FEE: $40 per performance.
THE STORY: "Nothing to be done." Estelle and Vivian are waiting for a show to begin, but nothing happens. They've read the whole program while waiting. But nothing happens. Should they go? Should they stay? Should they unwrap their candy?