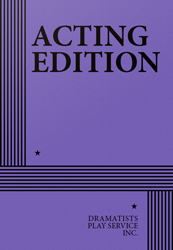 One Act, Short Drama/Women
1 woman
Total Cast: 1, Flexible Set
ISBN-13: 978-0-8222-4210-9


MIN. PERFORMANCE FEE: $40 per performance.
THE STORY: A young woman on her chaotic, shocking journey toward freedom.
"Few people write about what Eve Ensler writes about, and none write the way she does…FRUIT TRILOGY is an honest, unflinching look at the way women's bodies are commodified (bought and sold as though they're produce), violated, and—with great difficulty, courage, and strength—eventually accepted by their owners…a significant piece that shouldn't be ignored…" —TheaterMania.com. "…Eve Ensler's latest is a harrowing but unmissable theatre experience…It is the show's climatic piece COCONUT, however, that will linger long in the memory…this is much more than provocative theatre. Instead, COCONUT challenges our ideas of bodily discovery, embracement and ownership, and it makes for powerful viewing…This is stark, brutal, emotive theatre…FRUIT TRILOGY is nothing less than compelling." —TheStateoftheArts.com. "Ensler is articulate, specific, ambitious, and brave…There's no way to prepare for the arsenal of visions conjured and feelings invoked by Ensler's brutal, lucid prose…The artist employs every aspect of herself to spellbinding effect." —WomanAroundTown.com.