Old Wicked Songs - ePublication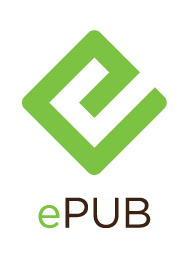 THE STORY: Hoping to reconnect with his music and shatter the artistic block that's plagued his career, Stephen Hoffman, a young American piano prodigy, ventures to Vienna in the spring of 1986. He is assigned to an elderly vocal teacher, Professor Josef Mashkan, who gives Stephen the "Dichterliebe" song cycle by Robert Schumann. Although Stephen resents having to study simple vocal accompaniment, he slowly realizes that he is in the hands of a master-teacher. It's a grudging realization at best for Stephen, as he and Mashkan approach each other from such opposite ends of experience. It seems impossible at first that they will ever get along, much less work together. Their dichotomies abound: One is European, one American; one old-fashioned, the other modern; one passionate, the other technically precise; and finally, one a seeming anti-Semite, and the other a Jew—a theme partly expressed by the play's allusions to Kurt Waldheim's campaign for Austria's presidency. When Stephen visits Dachau, at the insistence of his Jewish parents, the whitewash of official German history fills him with rage, and he channels this anger into his art—and against Mashkan as well. Stephen soon discovers that Mashkan's anti-Semitic remarks mask a darker history; he is a Holocaust survivor who would rather die than confront his demons. Stephen urges Mashkan to tell his story—for his sake as well as for Stephen's—but eventually, only music—their one common bond—helps release the burning emotions of the teacher and helps melt the frigidity of the student.
"Mr. Marans' play…is lighted with warmth and humor, and his two protagonists are splendid companions for the evening's journey into the soul." —NY Times. "…one of the best plays of the year, a fascinating exploration of art, guilt, compassion and identity…" —NY Post. "A vivid, beautiful play!" —NY Daily News.