The Butler Did It!
(Included in the volume THE BUTLER DID IT!)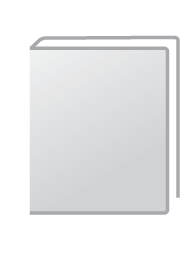 The Butler Did It!
is a collection of twenty short plays with music written for the One-on-One Program, conceived as a means to create an opportunity for a child to star in his or her own play. Some of the authors included in this volume are Craig Lucas, Charles Dumas, Katharine Long, Willie Reale, Peter MacNicol, Jacquelyn Reingold and Lewis Black. The composer is Henry Krieger. Over a week in the summer, two troupes of children and professional playwrights retreat to a country setting where the playwright is asked to mine the particular charms of his or her child partner and imbue a fictional character with those traits. Somewhere in these twenty plays there is certain to be a role to suit nearly any child's personality and level of skill. The twenty plays with songs were written for an adult, a child with each featuring a cameo role for an adult "Butler."
THE 52ND STREET PROJECT KID THEATER KIT: PLAYS, PROJECTS AND PROGRAMS FOR YOUNG PEOPLE is designed for those interested in recreating this imaginative program. Each volume is designed to lay flat when open to facilitate copying.