Othello: The Remix—Packaged Materials Rental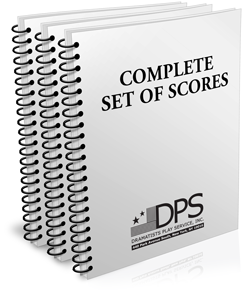 , CDs
SPECIAL NOTE: Packaged rental materials including digital files (and/or CDs where necessary) are required for production. The cost is a flat fee of $100.00 per production and a $100.00 refundable deposit, plus shipping and handling.
PLEASE READ CAREFULLY:
Deposit: $100.00
Rental Fee: $100.00 per production
No shipments of packaged materials will be made until we are in receipt of the deposit and rental fee.
All CDs are inspected prior to shipment. Deposit will be forfeited unless CDs are returned in satisfactory condition within 21 days of the closing date of the show to:
Publications Department
Dramatists Play Service, Inc.
440 Park Avenue South
New York, NY 10016
If you have received a performance license, the packaged materials will be automatically shipped to you 8 weeks in advance of your opening date, provided DPS is in receipt of your refundable deposit and rental fee. To request early delivery or special arrangements, contact Customer Service at
orders@dramatists.com
(or send a letter by mail or fax). Return CDs in packaging that adequately protects the materials. It is strongly recommended that return shipments be insured. Damage and/or loss fees will be deducted from the deposit.