Q Brothers Christmas Carol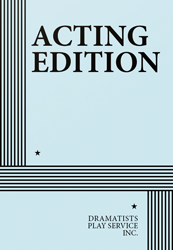 THE STORY: In this hip-hop remix of Dickens' classic tale, Ebenezer Scrooge is visited by the Ghosts of Hip-Hop Past, Present, and Future…and a Jamaican Jacob Marley. As Scrooge is shown the path of rhythm and redemption, will he throw off his selfish chains and join the beat? Q BROTHERS CHRISTMAS CAROL mixes everything from reggae to rock, updating and funkifying this beloved tale of love, forgiveness, and Christmas spirit.
"The genius of [the Q Brothers'] work is a killer combination of in-depth literary investigation, multifarious musical skills…and the zest for invention that forms the essence of theater…" —Reader (Chicago). "With an irresistible score, the originality of this piece and the insanely clever rhymes are a bold energizing kind of storytelling. …This show is food for the soul and will have you wanting seconds!" —ChicagoStageStandard.com. "The Q Brothers have done a bang-up job distilling the heart of the story into a 75-minute adaptation, but even more, they've managed to illuminate and even deepen well-worn territory. …It's a testament to the intelligence of the piece…" —ThirdCoastReview.com. "…quite the shebang… full of laughs… GQ and JQ are both superb writers…" —Chicago Tribune.